Leave a comment
April 20, 2017 by adamburt13
Jalen Hurts looks to continue his promising career with the Alabama Crimson Tide heading into his sophomore season. (Courtesy of Kevin C. Cox/Getty Images)
Written by Adam Burt
College football fans should be familiar with the name Jalen Hurts. But for those who aren't familiar; who is he? After coming off of an up and down season as the Crimson Tide's starting signal caller, Jalen Hurts looks to use rookie experience and past mishaps to help him continue to progress as a passer and become successful in the SEC during the upcoming 2017-18 season and into the future.
Hurts had to fill quite the roll heading into Alabama's 2016-17 season. The Crimson Tide have a long history of winning teams, great coaching and talented players. But the organization and its diehard fan base are not used to seeing true freshman-signal callers under center throughout the team's history. However, Hurts in 2016 became the first true freshman since 1984 at only 18 years old to earn a starting job for the Tide and the first under Nick Saban.
The Crimson Tide had a bitter sweet season in 2016 going 8-0 and becoming champions of the SEC West but they ultimately fell short to Clemson in the National Championship 35-31. After finishing the season at an impressive 14-1, one question still remains heading into this season; is the dual threat-quarterback from Texas the best option for the Tide going forward? Former Alabama Offensive Coordinator Lane Kiffin thought so as they ran more of a spread style offense. Kiffin always pulled for Hurts during his time with the school before his departure from Alabama coming to an end before the finish of Hurts' freshman season.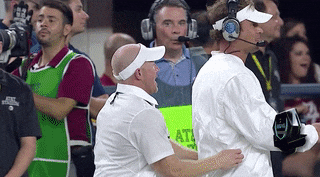 Hurts showed early on in the season that he could pass the ball as well as run it, but as the season grew older it seemed Hurts' arm was somewhat of a liability in certain moments. He ended up finishing the season with 2,780 passing yards, 23 passing touchdowns and 9 interceptions while rushing for 954 yards and 13 touchdowns. Fans should be interested in the next coming months to see how Saban handles the quarterback position and the offensive scheme as a whole with Kiffin gone. Hurts' experience along with some work this offseason on passing could expand them into a speedy offensive juggernaut going forward.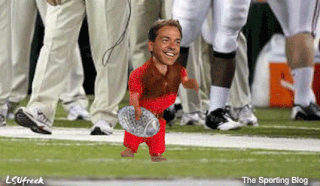 So my thoughts are this; if Hurts has been working on improving his passing game heading into the spring and 2017-18 season, look to see Hurts breaking records and becoming the next Deshaun Watson style quarterback that takes the NCAA by storm. With the right coaching, and a very talented cast around him, look for the Tide to be even more explosive in the years to come throughout the Jalen Hurts era.