Leave a comment
April 20, 2017 by squish
Russell Westbrook and the Oklahoma City Thunder find themselves down 2-0 to the Houston Rockets in the first round of the NBA playoffs. (Courtesy of Drew Gurian/Invision/AP Photos)
Written by Alex Salucco
Although this could be about last night's 51/13/10 stat line in a loss that puts the Thunder in a big hole against Houston, it isn't…but let's talk about that first.
When Westbrook was asked about his scoring line he responded "I don't give a [expletive] about my scoring line. We lost the game." I know what he was trying to day, but I don't know if Russ understands that his scoring line was one of the reasons they lost the game.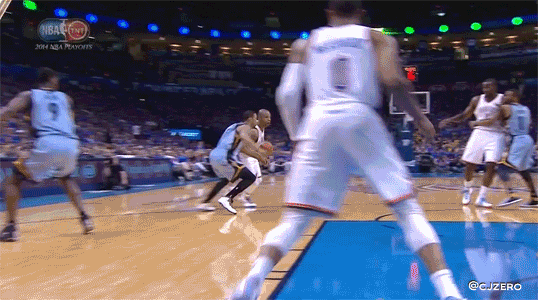 Let's all get giddy about another triple-double! Right? I mean it's very impressive when you see someone score 51 points on 43 shots, continue to hurt his team by taking ill-advised shots and take out his frustration on the media.
Does his team stink? Yes. Would they be here without him? No. I'm not saying he's a bad player because he is far from it and deserving of the MVP award this season. BUT I hate him for his continuous disrespect for the media.
Here are a few of my favorites:
For the majority of this video things are fine. Russ is answering questions, and although he clearly isn't in it, he's providing answers and helping the reporters do their job. But around 1:15, things get very awkward.
A reporter accidentally interrupted Westbrook because he paused; something that would signify someone is done speaking. After the reporter spoke, Russell looked at him so he continued to ask the question. That's when Westbrook talked over him and finished answering the previous question while staring at the guy who accidentally interrupted him.
Excuse me for breathing, Mr. Westbrook.
Someone correct me if I'm wrong, but I think this involves the same guy as the previous video. Here's Russell Westbrook just breezing by an interview, not caring about helping out the media regardless of how much he gets paid and how little they do.
"Savage," a lot of people would say. And I definitely don't disagree, this was crazy. He looked in the reporters face and said "I just don't like you."
And in Westbrook's defense, that guy should have never asked him if something was bothering him. This happens all the time, guys get mopey after games and feel like they have to show someone up that night if they couldn't get it done on the court. But this guy was asking for it.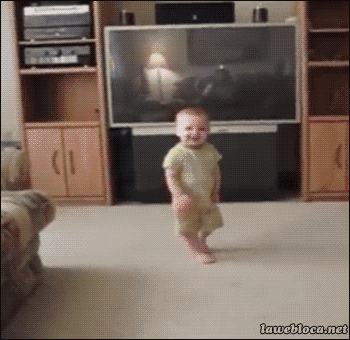 Still; I don't care how poorly you played, I don't care if you won, I don't care if he was trying to be your therapist and I don't care if you're still butt hurt that Kevin Durant is about to win a ring without you, give the man some help!