Leave a comment
April 26, 2017 by adamburt13
Marcus Mariota looks to take his game to the next level in his third season in the NFL. (Courtesy of Jose M. Osorio / Chicago Tribune)
Written by Adam Burt
Another NFL offseason is dragging by and we are a day away from the NFL draft and eventually a new football season which means football fans have been tracking offseason moves and free agency as well as pondering who their team may select in the draft.
On top of all that I'm looking into who has the potential to make the biggest splash in 2017 and my answer? The Tennessee Titans who hold picks number 5 and 18 in the first round of the upcoming draft.
Tennessee finished the 2016-17 season with a 9-7 record; the same record their division rival Houston Texans finished with. Houston went on to be the division leader over Tennessee after the season ended due to the Titans finishing with a division record of 2-4 which just wasn't gonna cut it.
The Titans did however have a lot of upside heading into this offseason that they can use to help them aim for a successful 2017 season such as tough conference wins late in the season against Denver and Kansas City.
Offensively they looked like a solid unit. Marcus Mariota in just his second season finished with 3,426 yards passing and 26 touchdowns thrown while only being intercepted nine times. Demarco Murray, their primary back, compiled 1,287 yards rushing and nine touchdowns while their rookie, power-running back Derrick Henry went for 490 yards rushing and five touchdowns.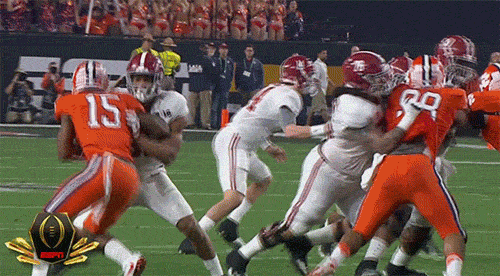 This is much credited to being behind a young offensive line anchored by pro bowl tackle Taylor Lewan and first team all-pro rookie tackle Jack Conklin.
With a young and very talented offensive line and Mariota only entering his 3rd season, the offensive unit is looking to do big things. They have a very productive two-headed monster running back tandem that has proven to be reliable for the time being. But looking into the future and talking draft needs on the offensive side, weapons are needed to help Mariota keep on a positive path.
Last season Mariota enjoyed throwing to pro bowl tight end Delanie Walker who is still productive, but a 12 year veteran. Another favorite of Mariota's is Rishard Matthews; the Titans' top receiver bringing in the ball for 945 yards recieving and 9 touchdowns. Matthews can't do it himself and the Titans need to find another vertical receiver in the upcoming draft.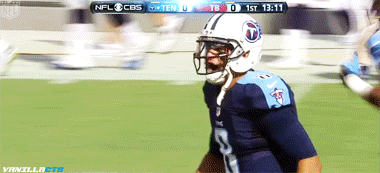 If they draft at the wide reciever position it could add competitiveness come training camp between receiver Tajae Sharpe and potentially a new rook for the second spot behind Matthews. Regardless, the offense looks to remain explosive approaching the new season.
On the other side of the ball defensive coordinator Dick Lebeau has a pretty talented group to work with that has a lot of potential. The Titans recently signed ex-Patriots corner Logan Ryan who will be a nice experienced player for their secondary after losing long time captain Jason McCourty.
But draft needs on defense will need to be looked at without question. Such as a cornerback and some secondary pieces to bring in as well as an outside pass rusher. If they fill a couple of key needs on defense they could be looking at a much more productive crew.
Final thoughts are that the Titans WILL be a team to look out for in 2017. They just need to pull in some solid talent in the upcoming draft, more weapons for Mariota and some key pieces on defense are what this team is looking for to reach the next level.
If the Titans have a good draft and improve some key areas I have this team winning the division. I'm gonna predict they improve to 11-5 compared to last seasons 9-7 and make the playoffs for the first time since 2008. But they gotta take care of some holes and work in some new guys to get this team rolling.