Leave a comment
May 11, 2017 by squish
Written by Alex Salucco
6. Moises Alou
The guy who tried to take the ball away from Steve Bartman. The guy who pissed on his hands to grip up on the bat.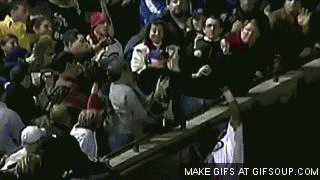 These are the only things you need to know about Moises Alou to like Moises Alou.
5. Ryan McGrath/Kenny Hausinger
Clearly I dig the shorter hockey players who have to boxout defenders just to keep the puck. Ryan McGrath did it a bit more than Big Haus does and Kenny the jet has more skills on the ice.
Kenny's 18 points in his freshman season is due in large part to the flawless widows peak that he sports. It's either that or learning to play in the dark living in Alaska. I made that up but there is definitely a multi-million dollar screenplay to be written here.
All joking aside, I love this kid's game and I said it after UMass Lowell's exhibition last year against Prince Edward Island.
We all know he can't be president because he was born in Alaska which is actually in Canada.
4. Averman from the Mighty Ducks movies
This kid was me before I was me. We have to be related somehow. "You guys wanna ease up a little bit? Just thought I'd ask."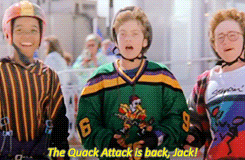 The scene in D2 when he is interviewing Goldberg, who just missed this list, right before the first match with the stupid Iceland team is gold – pun intended.
3. Dirk Nowitzki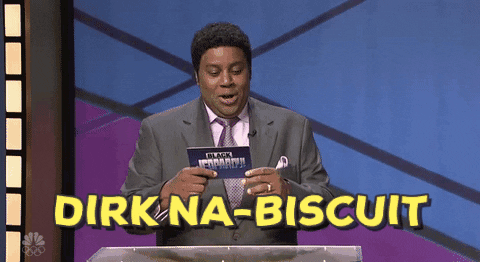 I liked Dirk for a long time but after watching the documentary on him "Nowitzki: The Perfect Shot," I fell in love.
Everybody knows about the unorthodox fadeaway shots of the wrong foot, but the film depicts his life in the same way: unorthodox. When he was drafted he didn't want to play in the NBA because he actually believed he still needed to develop. LOL.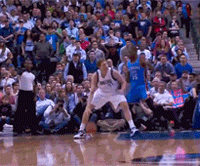 He was an MVP, ann NBA Finals MVP and a true leader, but the best thing about him is that he has stayed the same for his entire life. The money and fame didn't change his humbleness nor his generosity.
2. Tracy McGrady
His Orlando Magic jersey was the first jersey I ever bought with my own money. If he stayed healthy for his entire career he would have been the GOAT.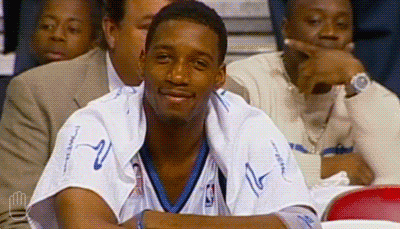 T-Mac was gifted like no other – he scored 13 points in 33 seconds in a playoff game! He scored over 24 points a game for seven straight years and led the league in scoring twice…but he never got that ring.
His skill set to go along with his 6'8″ frame was pretty to see. Watching him play growing up is the reason I love basketball
Ken Griffey Jr.
"The Kid," "Junior" and the focal point of "Napgate." His swing was as smooth as buttah as he amassed 630 long balls. He's an MVP, a 13-time all-star, 10-time gold glove winner, a member of both the Seattle Mariners and Cincinnati Reds Hall of Fame and the owner of a plaque that sits in Cooperstown.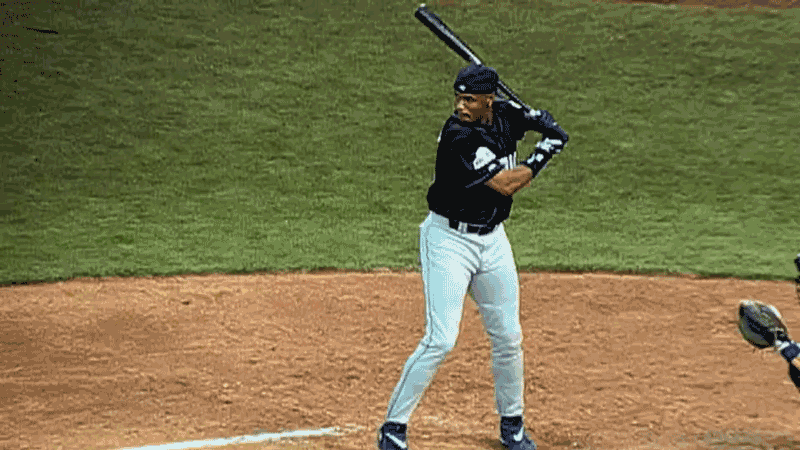 I have his jersey, his shoes and his love of wearing hats backwards…except he pulls it off a little better than me. Just like McGrady, if Grif stayed healthy over his career…he would be the GOAT.
He did it the right way and always had an infectious smile on his face.