Leave a comment
May 14, 2017 by adamburt13
Written by Adam Burt
Vince Carter
Where do I begin to start with "Vinsanity?" My admiration for Vince Carter all started when I first started to follow basketball around 2007. Pretty far into his career I know, but in my middle school years I was gifted the game NBA Live 07, where I would play as the nets and constantly throw lobs to VC with Jason Kidd.
I loved how he could attack the rim and throw down dunks and immediately started watching film from his earliest days with the Raptors. The eight-time NBA all-star and 1999 rookie of the year, who is now 40 years old and still playing, just continued to always blow my mind.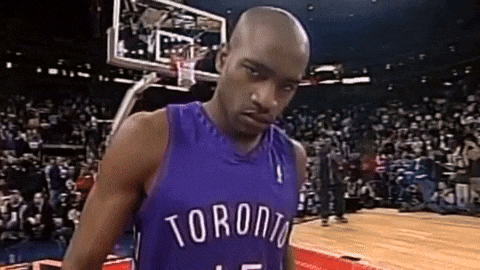 Shawn Thornton
My favorite hockey player and Bruin from the 2011 championship team. He wasn't the guy who always statistically produced on the ice, but more of a Boston favorite 4th line grinder. Always dropping the gloves and being overly aggressive on the ice was something every Bruins fan looked forward to seeing from Thornton.
He shed blood, sweat and tears for his teammates and the Boston community as a whole. His passion and love for giving to charities off the ice was noticeable, and now that his career is over, I'm just glad I had the chance to watch him perform in the black and gold, he gained a lot of respect from me.
Michael Vick
All the off field troubles aside, as a kid in elementary school I thought the way Michael Vick played the quarterback position was the coolest thing. Watching a super fast mobile QB that was a lefty was just so different from all the basic pocket passing QB's.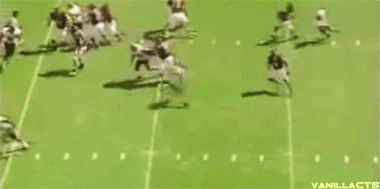 He was my favorite non-Patriot to watch. In fact, I'm pretty sure I had three or four different versions of his Falcons jersey; my first non-Patriot football jerseys. Easily his best days were as a Falcon making it to four pro bowls throughout my childhood. I am forever a Michael Vick fan regardless of the way his career turned and discontinued.
Jon Lester
A guy I look up to so much and easily my favorite starting pitcher of all time. Lester faced a lot of adversity overcoming lymphoma. He always brings a very positive work ethic and a look of determination to the mound every time he is called upon.
Pitching at such a high level he became a World Series champion twice with the Red Sox (2007, 2013) and then later helped the Cubs end the drought in 2016 becoming a World Series champion for a third time. Just an all around class act guy I wish the Sox never got rid of. I remember Lester thanking fans for his time in Boston with a full page ad in the Boston Globe, just such a great guy that I will always root for no matter what uniform he is in.
Ray Lewis
Not a guy most people respect or admire around New England, but I'll always have a love for the way Ray Lewis played the game. Growing up playing youth football I always tried to grab number 52 for a specific reason. Ray Lewis was an inspiration to me. Not all the off field troubles he was involved with, but the way he played the linebacker position.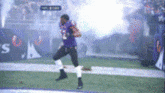 He wasn't the biggest guy to do it at 6'1″ but players feared Ray. Arguably one of the best at his position of all time, Ray was one of the hardest hitting, baddest dudes I looked forward to watching every week growing up. You could feel his passion and love for the game and his pre game rituals and speeches gave me chills. He was one of the best motivators of all time. After his 17 year career he finished with two Super Bowls, 13 pro bowls and a whole lot of lasting memories; all on one team, the Baltimore Ravens.
Manny Ramirez
Manny really was one of a kind. All of the multiple no doubt deep balls he would crush over the monster was what I looked forward to most growing up when I turned on the Red Sox. The most memorable one for me was the walk off against the Angels in the 2007 ALDS, just an absolutely magical moment I remember witnessing when younger.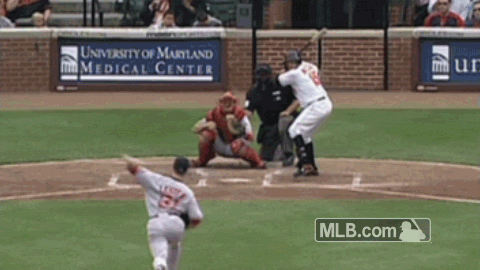 But from the home runs, to just Manny being Manny making airhead bloopers and disappearing into the monster, I loved everything about the guy and he will forever be one of my favorite Sox players to take the outfield of Fenway Park.
Randy Moss
Who did it better than Randy Moss? In my personal opinion no one did, but that's a debatable topic depending on who you talk to. He brought a different type of swagger and entertainment to the gridiron on top of having the great receiving stats and skills to match.
Growing up everyone playing backyard football was out to "Moss" their friends. His outgoing personality and gold press conference memories will never be forgotten. The six-time pro bowl receiver from Marshall was in his words "straight cash Homie," for every team that got to have Moss with them.
He led the league in receiving touchdowns five times throughout his career but never was able to bring home a Super Bowl ring. Just watching him growing up abusing defensive backs then later having him as a Patriot breaking records with Tom Brady was just about one of the most exciting things I ever got to see watching football.
David Ortiz
Can't thank this man enough for all the amazing childhood memories. David "Big Papi" Ortiz will forever be remembered as a Boston icon and holds a special place in every Red Sox' fans heart.
Leading us to three World Series titles and being named an all-star 10 times were amazing accomplishments in his career, but the way he reached out as a voice for the city of Boston and cared so much about being a leader in this city is what was most special to me. I remember it was April 15th, 2013 and I had a high school baseball game just outside of Boston the day of the marathon when the bombings took place and I could hear it and remember it vividly and it shook the whole city.
It was a time where the city of Boston was down but came together as one big family. And April 20th, 2013 a few days later was the first game since the tragedy. Ortiz had a chance to voice his thoughts before the game during a ceremony where he stated,
"Alright, Alright Boston. This jersey that we wear today It doesn't say Red sox, it says Boston. We want to thank you Mayor Menino, Governor Patrick and the whole Police Department For the great job they did this past week. This is our fucking city, and nobody gonna dictate our freedom. Stay strong, thank you."
Words I will never ever forget the rest of my life. Especially after this team went on to win the World Series that year, absolutely magical season. And he was the leader throughout all of it.
Tedy Bruschi
Growing up being a diehard pats fan I always admired Tedy Bruschi. Tedy was one of my first football jerseys I remember getting as a little kid, I remember seeing the 54 and freaking out. Tedy was a very smart middle linebacker, more of a leader type player, a commander and the heartbeat of the defense.
In 2005 Tedy was taken to the hospital and was diagnosed with a mild stroke. He later sat out the 2005 season. It Seemed like that was it for 54 and that he was all done playing football. But after serious rehabilitation he bounced back and managed to play three more seasons before retiring. Him overcoming that kind of adversity was just amazing to me I was so happy for him.
His impact was just as big off the field as on. And on the field he was a joy to watch for all. I remember the game back on December 7th, 2003 when I was seven or eight years old watching the Pats game and I remember Bruschi got a pick six off the Dolphins in a snowy game to win the division.
Just that moment of joy and excitement was one of my favorite football memories really getting excited and jumping up and down. I am forever one of the biggest Tedy Bruschi fans he was so loved during his time with the Patriots and is still never forgotten around New England for everything he has done!
Tom Brady
Tom f'n Brady: most likely a top three favorite of any diehard Boston sports fan. The man is an absolute legend and has been so great for so long. Personally I think there is no debate, he is the greatest of all time at the quarterback position. Brady has now won five Super Bowls for the Patriots and has shown no signs of slowing down.
Really just a class act guy, no matter how many people try and drag him through the mud and frame him for things they feel he allegedly did the man keeps pushing forward silencing the haters while winning hardware. Growing up watching him lead teams and seeing the players come and go, one thing has always remained and that's 12 taking the snaps and leading the offense.
No matter the cards he is dealt to work with he's always found ways to win. I admire that about him, he's a unbelievable mentor who has the ability of making everyone around him better. He's earned the respect from all his teammates coaches and even some bitter rivals over the years. I can't begin to explain how thankful I am to have grown up in the Tom Brady era.
Who knows when 12 will eventually walk away from what he does best. All I know is since being a little kid I've always dreaded the day of the post Tom Brady era. I still do, so do thousands of other diehards. But we the fans sit here amazed he is still going, Tom is simply THE GOAT!