Leave a comment
October 4, 2017 by squish
(Courtesy of Elise Amendola/AP)
Written by Ryan Delaney
It is the start of week 5 of the NFL season and the New England Patriots, the team that many believed had a realistic chance of going undefeated, find themselves at 2-2. The team has shown flaws all-around in the early going, but the pressing issue is clearly the lack of execution and effort from the defense.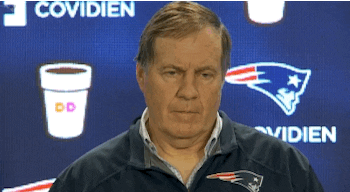 After losing Logan Ryan and Chris Long to free agency, and Rob Ninkovich to retirement, it was clear that the defense was going to drop off a bit from last season, but I don't think anyone would've predicted this level of incompetence. Injuries have been a problem as well with rookie defensive end Derek Rivers going down in preseason and key linebacker Shea McClellin not having played yet.
The real issues with this defense are in the front seven, it's for the most been in the secondary. A secondary that really only had once change from last season as they substituted in Stephon Gilmore from Logan Ryan, which looked like an upgrade at first, but in reality has been nothing short of a disaster so far. It seems that every week one defensive back decides to step up, while another gets torched up and down the field all game long. Questions arose two weeks ago about how much longer we could be seeing Malcolm Butler in a Patriots uniform after the heightened play of cornerback Eric Rowe.
Since being given 3rd string duty in week 2 in New Orleans, Butler has risen back to the top of the depth chart, but his play still been very spotty. He recorded in interceptions yesterday, but his main assignment of Devin Funchess appeared to be open virtually every time Cam Newton dropped back to pass. Eric Rowe also looked very shaky, especially after he was used as a doormat for Christian McCaffrey for seven yards on a screen pass early in the second quarter. Gilmore wasn't very bad in coverage, but was flagged twice for illegal hands to the face, both of which occurred on 3rd down, and proved to be crucial to the outcome of the game.
In his post game press conference, Gilmore stated that it was all just communication and that the secondary just needs to work on that. I don't believe that for a second. To me, Gilmore sounded almost like he was disinterested and his play has backed it up much either. If the problem is just communication, then what was it in week 1 and last week against the Texans? And if it was communication, then why wasn't addressed after those games, knowing you were facing a high-powered offense in Carolina on Sunday? This defense's play has brought many questions and many people are starting to think this team really isn't as good as we thought going in. Well, I'll tell you what, I truly believe that this team, including the defense, is going to be just fine.
One area that really isn't getting much attention is the fact that Dont'a Hightower, who I believe is the most important defensive player, has already missed 2 games to injury and only played half the defensive snaps yesterday. Despite this, Hightower was able to record a key sack on 3rd down to get the Patriots the ball back for the game-tying drive. With Hightower in the lineup, the Patriots are able to call for more pass rush, and are also much more effective stopping the run. Secondly, the line that many thought was going to drop off, has actually preformed decently well thus far.
Rookie Dietrich Wise has been impressed so far, Malcom Brown has also looked sharp on run stopping. I'd still like to see improved play from defensive end Trey Flowers, but the talent is there and with more pass rush opportunities coming in the future, his numbers will improve. Now onto the secondary.
The jury is still out on whether giving Stephon Gilmore $65 million this offseason was a good move or not, but the numbers show that it is trending towards the latter. There must be a reason we paid that much, because Bill would not make that move if he did not believe it was in the best interest of the team, and if it proves not to be, Gilmore's time here won't last very long. As I mentioned, Eric Rowe has much improved from a season ago, despite turning in his worst performance of the year yesterday, and once he's 100% from his injury I believe he will return to full form. If there truly is a communication problem, then the team needs to look to their leadership to help improve that. Devin McCourty and Dont'a Hightower need to take control of this defensive and prove why they were selected as defensive captains once again.
We've seen it before and I don't doubt them for a second, but the time to act is now, because we've already spotted the competition 2 games and can't afford any more right now. McCourty needs to make sure all the DBs are sticking to their assignments because it looked very spotty yesterday and that might be an understatement as there were multiple times I looked and found Panthers receivers wide open, and by wide open I mean WIDE open.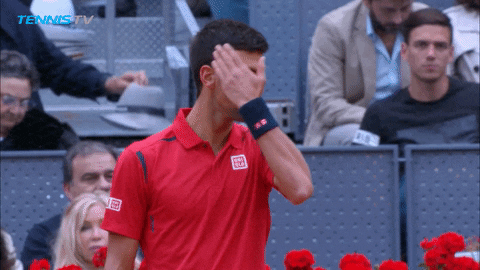 We have not reached the toughest part of the schedule yet, but that doesn't worry me. In 2014 we were in the exact same situation with an extremely tough schedule coming in November. The difference is that team had many more question marks going into the year. This is a great team and there's no doubting that. The offense, while looking complacent at times, is average over 30 points per game and has proven that they can make big plays when they need to. We have a short week this week with Buccaneers on Thursday night, followed by our first division game against the Jets next Sunday. The next big test is going to be against the Falcons week 7 on national TV. I think these next two games are extremely important in pumping some confidence into this defense heading into week 7, and I think that is exactly what is going to happen.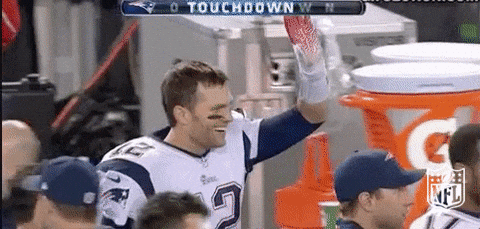 P.S. If I hear anyone saying Brady looks like he lost a step and that he could be all done, I will meet you at Temecula because that is straight blasphemy. Tom has willed this team twice in the last two weeks to get back in the game and looks like he picked up right where he left off last year. If you wanted to talk defense, I'll talk defense, but there is no reason at all should even begin to believe we should be looking to move on from Brady right now.