4
November 28, 2017 by marlonpitter
Written by Marlon Pitter
We're early in the NBA and college basketball seasons, and as things heat up on the hardwood, I've got you Merrimack Valley and North Shore sports fans covered with a lineup of food choices to rival any New England city this year.
The vast range of great local food selections in Lowell, Mass. makes for quite the 15-man roster. We'll break down what each position means, check out our starting five and see who comes off the bench in Lowell's food court.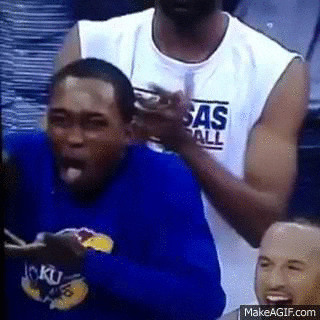 Positions
Your point guard is essential to running your offense in basketball. Each trip down the floor will generally begin in their hands as your squad looks to create the best chance to score each possession. Therefore, breakfast locations, being the most important meal of the day, will represent the point guard position for Lowell's squad.
Your shooting guard, often referred to as the "2 guard," is someone you'll want to be a scoring threat anywhere on the floor. My favorite type of shooting guards are three-point specialists, so we'll make this our sweets category for how sweet it is to make it rain from beyond the arc.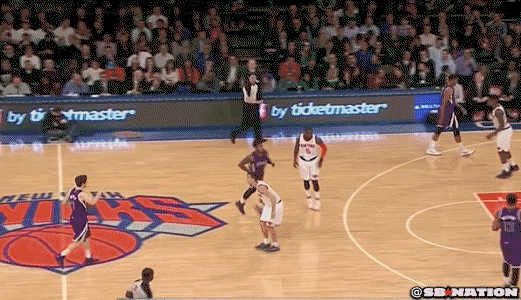 At the small forward position, we have another all-around player role. This position goes to our lunch spots for keeping us going through the middle of the day.
At power forward, one of the two bigs, we have our inside scorer. A true glass cleaner and bully in the paint, dinner is served at the 4 spot.
Last but not least, at the 5 position, our late-night spots protect us from nighttime hunger the way a center protects the rim in the paint.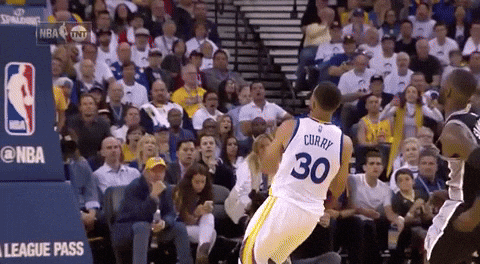 Starting five
Leading Lowell onto the floor are Owl Diner at point guard, Top Donut at shooting guard, Eggroll Café at small forward, El Potro at power forward, and Suppa's at center. The city is light in the local breakfast department in my experience, but the quaint streetcar diner formerly known as Four Sisters makes for a solid start to the day with or without a hangover.
Coming off the wing, Top Donut can be a treat at any time of the day with a vast donut selection and a plethora of coffee flavors. Pro tip: Don't order your coffee the same way you do at Dunkin' Donuts. It'll take some tinkering, but it's well worth it. Super pro tip: Bring cash.
Versatility is key at the small forward position, and Eggroll Café has it from iced lattes to bento meals to bubble tea. Keep in mind, the prices might be higher than you'd like them to be, but the grub is well worth it.
El Potro is the bully in the paint of Mexican food in the Mill City. Superb atmosphere, cuisine, and drinks are all accounted for at the downtown restaurant located on Merrimack Street. The prices are fair, and service is always exceptional, rounding out the dining experience.
Lastly, Suppa's remains a college mainstay, especially on weekend nights. Just off UMass Lowell's North Campus on University Avenue, the buffalo chicken pizza slice is a staple that's always ready when you are. The menu is as eclectic as the students who eat there, so there's something for everyone. The downsides are delivery time can be a pain depending on the night and the 11 p.m. closing time from Sunday through Wednesday nights.
Sixth (and seventh) man
The battle for the sixth man role comes down to Tacos Lupita and Elliot's Hot Dogs. Tacos Lupita, another Mexican eatery brings a subtle middle ground between a dine-in restaurant and a grab-and-go experience.
Meanwhile, Elliot's Hot Dogs is one of the city's longstanding best-kept secrets. Like your hot dogs steamed and your buns toasted? Elliot's has your back.
Reserves
Rosie's Diner – It's hard to put it on the list for not being in Lowell but North Chelmsford instead. At the same time, it's hard to leave it off the list with its vintage atmosphere and excellent omelets.
Donut Shack – Another hidden gem, the Donut Shack wistfully blends right in on Westford Street not far from UMass Lowell's South Campus. It's got a smaller donut variety, but the flavor packs a punch. You might get charged with possession of a controlled substance because their donuts are a drug.
Club Diner – Who doesn't like eating breakfast after midnight? It's another streetcar diner, of course, and be wary of intoxicated Lowell students after last call on weekend nights.
Einstein's Bagels – I'm never one to give an Aramark-run establishment any praise, but Einstein's is a worthy exception. Iced coffee is exceptional there, and the bagels (which I haven't had) should be up to par. (It's in the name, but don't tell Dunkin' Donuts that about their donuts.) I didn't spend many of my River Hawk Dollars there back in my day, but they take real cash as well for any outsiders wondering.
Sweet Kiwi – Our last shooting guard comes in the form of frozen yogurt out of the Target plaza on Plain Street. Simply put, you won't find a better place to satisfy your sweet tooth (in a non-donut fashion) in the area.
Hole in the Wall – As the name suggests, it's easy to miss Hole in the Wall driving down Fletcher Street. It's a hidden gem for sub and pizza lovers alike that's been doing business in Lowell for about a year. Delivery charges, however, are a massive downside. Just go pick it up, trust me.
Angelina's – UMass Lowell students might hate me for having Angelina's this deep on the bench, but trust me, this place gets its minutes in the rotation. Speaking of minutes, it's literally steps away from Riverview Suites, giving a huge boost to its convenience factor for those residents. Subs are king here, but the jester is pricing. They charge more than I'd like to pay for subs, but I never regret it.
China Star – This Chinese takeout establishment might be the best thing to hit Broadway since "American Idiot." Broadway Street in Lowell, that is. Not to be confused with the dine-in restaurant on Middlesex Street. I've seen this mistake too many times.
This is a more bang-for-your-buck type of place with sizable portions at bargain prices. Will it be the best Chinese food you ever eat? Probably not. Will you keep your wallet and stomach full with next-day leftovers to spare? That, my friend, is as certain as death and taxes.
Finally, here's the depth chart of the entire roster:
| | | | | |
| --- | --- | --- | --- | --- |
| PG | SG | SF | PF | C |
| Owl Diner | Top Donut | Eggroll Café | El Potro | Suppa's |
| Rosie's Diner | Donut Shack | Elliot's Hot Dogs | Tacos Lupita | Club Diner |
| Einstein's Bagels | Sweet Kiwi | Hole in the Wall | Angelina's | China Star |
Disclaimer: This list is comprised of eating establishments I have been to myself. If you have others you think should have made this team, please comment below!