Leave a comment
June 7, 2018 by squish
Written by Squish
It's been a little over two months since I put my mediocre takes and thoughts in blog form, but it's not because I haven't been around…in fact…apparently I've been everywhere.
Every so often I would be told I looked like someone and it wasn't a big deal, but recently I've been getting it more often and in the past week there have been multiple new names being thrown out there and it sucks.
I'm a pop singer, a WWE superstar, a closing pitcher, a guy who eats a lot of food, a stoner movie star, a less than desirable dude running on the florida state sideline and among other things, a prince.
The one that I get most often is Ed Sheeran and it sucks. This guy isn't good looking and the girls that find him attractive, in my experience, don't like guys at all and only like him because he's a freaking popstar with a British accent that will make you melt.
"But he's cute," so?! I don't want to be cute. Guinea pigs are cute, ass freckles are cute, babies are cute, tampon commercials where the boyfriend goes to the store and is embarrassed to buy the things are cute. I don't want to be cute, but I also don't want to be red lightning.
For those of you who don't know who that is…welp.
Is his life better than mine? Well yeah he works for the Falcons now but still. And yeah he looks like he has a fire collection of novelty lunch boxes and probably doesn't cut the crust off of his sandwiches and pees standing up but I don't want to be RL.
I have a better 40 time.
I've gotten Seth Rogen a lot…and I don't hate it but I don't love it. The comparisons are there if you look at our strive to look at least 30% homeless, we both sweat enough where if you filtered out the tequila and weed (him) that could provide water to sustain many African villages, we're both Jewish (I was for 3.5 years) and we don't entirely understand what gluten is.
I've also gotten Prince Harry which means I've also gotten Carson Wentz because they are the same person but there was a period of time last summer when I shaved my head, partly in hopes that I wouldn't get any lookalike shoutouts, but the second I posted the photo I got Walter White and Alan from the Hangover and I was bullshit.
Can I escape?! I shave my head to not look like people and I still get told I look like a weirdo and a cancer patient/ fictional meth dealer. I don't want to be someone fictional unless it's Sami Zayn, who's lowkey real.
Sami Zayn and I are both intellectuals and fans of the Blue Thunder Bomb. We can both rock a scally cap and despise Lashley. If my body wasn't so soft and shitty I genuinely think I could do the shit he does in the ring and pass as him.
WHO WOULDN'T WANT TO WALK OUT TO THAT SONG EVERY TIME AND RUN THROUGH A WALL. I'd like to think I'm as over as him in that video (wrestling term no big deal.)
If you watch the food network as much as I do you'll know who Josh Denny is, the host of Ginormous Foods. Just to be clear, the picture below isn't me, but it looks exactly like me.
If you saw a picture of Josh from the front, I look nothing like him. But, if he is turned even slightly to the side, we are identical. He doesn't think so.
Well, you guys will get your wish because Josh will be coming on the podcast this summer to discuss exactly that.
Does anyone remember that girl who was on anesthesia and proposed to her nurse? I still get this video sent to me randomly by people who thinks this looks like me.
This guy is hot me and those who say I look like him clearly think I'm hot so howudoin? Need to cop a pair of those glasses 3bh I want to be this guy.
While writing this article, a bunch of tweets came out talking about how a MLB draft prospect looked like Uncle Chaps of Barstool…another person who I'm told I look like all the time. Would you look at that…this guy looks just like me too. But it gets better, look at the tweets describing this kid.
Here's the kid and here is Sean Doolittle followed by Uncle Chaps.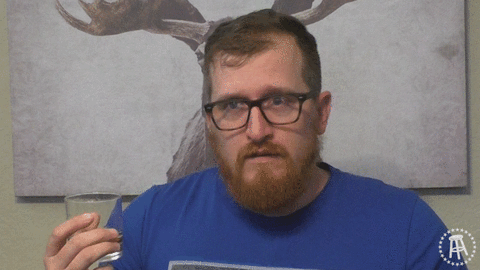 All four of us look the same.
There is good, there is bad and there is undeniable. I don't talk about this a lot, because it's borderline stalking or whatever, but I actually have a doppleganger and this kid lives in the North Shore. His name will not be disclosed.
The photo on the left is photo shop approved by Adam Burt and I am on the right.
I used to have other pictures (not weird) but they're on an old computer (also not weird.) I promise to find them to to make this more clear. Also, I have better hair.
I heard about this kid when I worked at the North Shore Music Theatre and a coworker of mine told me I looked like his cousin but that was an undersell like you read about. This kid is my twin and I feel like we share a lot of the same problems.
For one, he probably gets told he looks like all of the same people I do. Three be honest that's probably all we have in common, but I want him to be in my wedding.